Wednesday, March 28, 2018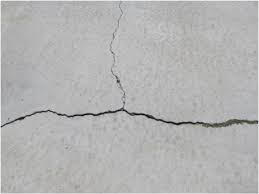 There is a saying out there that goes…. "There are two types of stucco houses: one that is cracked and the other that is going to". Cracking is inevitable when it comes to stucco, just like any type of cement-based product. But, that isn't the end of the world. Here we discuss why the stucco may be cracking on your home and what you can do about it.
Should I be concerned about small cracks in my stucco?
Hairline cracks aren't as serious as deep cracks. However, they can provide a pathway for moisture and water to enter into a wall. Once moisture or water gets inside a wall, it will inevitably cause further damage.
As an example, water that gets behind stucco will soften the material it comes in contact with. Moisture and water trapped inside walls can lead to additional problems, such as paint failure, wood rot, mold growth, musty smell, swollen drywall and irreparable damage. Although cracks smaller than 1/16 inches usually don't undermine the integrity of exterior stucco, repairing them immediately will prevent them from escalating into something worse.
Have a question about stucco cracks? Leave a comment.